Onegini is looking for new talent
We are looking for inspiring people that can help us to make a lasting impact in the mobile space. If you have a passion for software development and you want to join a fast growing international product company, then come and work with us.
O and by the way, we won the 2015 Red Herring Top 100 Europe Award. This is a prestigious award honoring this year's most promising private technology ventures from the European business region.
Enterprise data in mobile Apps
Mobile apps should be personalized. Your customers want to have an overview of their products and services, regardless of the channel they are using. Your customers can log in and access their personal information in a consistent and user-friendly way.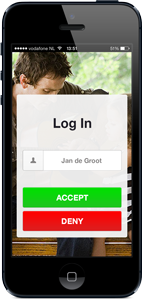 Push Authentication
Onegini offers a strong push authentication solution whereby users receive a push notification whenever required. The user only has to click on "Accept" and is then immediately logged in. Users do not have to install anything else because our Push Authentication is integrated within your own mobile app.
Mobile Login
Your customers do not want to start up a mobile app and enter a username and password each time they log in. Onegini offers a solution that is already widely used in the market. It makes it possible to log in using a PIN instead of username and password on any mobile app.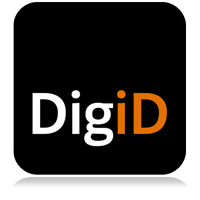 DigiD on Mobile
With Onegini your users can log in safely using DigiD from their mobile device with, optionally, a PIN. Your customers complete a one-time registration process and then have secure access to your services.
Secure Social Login
By the end of 2015, 50 percent of new customer identities will be based on social network identities, up from less than 5 percent today, according to Gartner. Onegini adds vital elements that are currently missing: identity validation and strong authentication. Onegini, therefore, offers a complete solution by combining security with social accounts such as Google, Facebook and LinkedIn.